Product Detail
Faqs
Product Tags
• 360 magnetic ironing tuyere apparatus with anti-scald function making all kinds of hairstyles at will available, and part style also possible while fast dry(optional)
• Double-layer structure and low surface temperature on tuyere apparatus to have thermal insulation effectively
• Famous brand DC motor with high torque and high speed bringing airflow speed 6cm≥11m/s and blasting capacity>12L/s for fast dry
• Low noise, with noise silencer(optional)
• Overheating protection device making the hair dryer automatically power off in the case of overheating, thus giving you safe and carefree user experience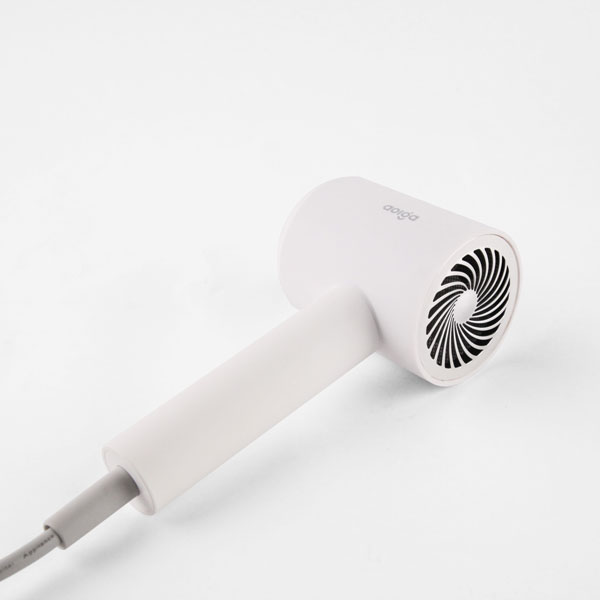 • 2 wind speed options, 3 temperature controlled options
Anion care(optional) releasing anion of high concentration to eliminate static electricity and leave the hair smooth and healthier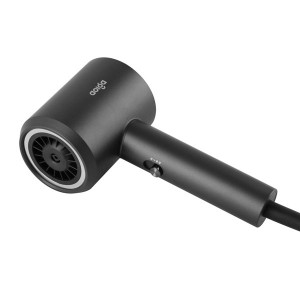 360℃ magnetic anti-scald nozzle:
Dry hair quickly and gently, and care for your hair and scalp
Softer airflow, lower temperature, and excellent drying speed
Caring for fine hair and sensitive scalp
Steady air temperature helps prevent the fading of dyed hair caused by high temperature
Without the nozzle, the airflow is doubled and the airflow is concentrated at a high speed
With the nozzle, the direction of the airflow can be changed, so smoother and more concentrated airflow can nourish hair to be less shag
The high-speed hair dryer has strong airflow:
non-high-temperature dry hair, and dispersed airflow, which has not high-temperature damage and is more friendly to the scalp.
While for other ordinary hair dryers, too small air volume, too high temperature, and the violent drying will easily damage the scalp, causing dry scalp and dry hair.
Diffused high-speed air blowing cares for the delicate scalp and strong hair roots:
The high-speed digital motor blows out a strong high-speed airflow, quickly blows water drops, and dries the scalp and hair. The air outlet allows the airflow to blow out in a diffuse manner, bringing large but not violent airflow, better caring for the delicate scalp and strengthening the hair roots.
The diffused airflow increases the contact area with the hair, improves the drying efficiency, and reduces the pressure of the airflow on the hair.
Thermal safety protection for overheated motor:
The overheat protection switch is installed on the heating wire mica piece bracket, composed of a bimetal moving contact and a single metal static contact. When overheating, the bimetal is bent and deformed by heating to disconnect the heating wire loop, and the heating wire stops heating, thereby playing a protective role, due to the different thermal expansion coefficients of the two metal sheets pressed together.
| | |
| --- | --- |
| Item | Hair Dryer with De-noising Magnetic Ironing Tuyere Apparatus |
| Model | RM-DF11 |
| Color | Black/White/Gray/Red |
| Technology | Metallic paint |
| Features | 360 magnetic ironing tuyere apparatus, High torque and high speed, Noise silencer, DC Motor with airflow speed being 6cm≥11m/s and blast capacity being >12L/s, Motor Speed(rpm): 22000-23000, Noise 30cm≦85dB, 2 wind speed options and 3 temperature controlled options |
| Rated Power | 1500W |
| Voltage | 220V |
| Rated Frequency | 60Hz |
| Length of Power Cable | 1.8M |
| Power Supply Standard | / |
| Product Size | / |
| Gife Box Size | / |
| Master Carton Size | / |
| Package Standard | / |
| Net Weight | / |
| Gross Weight | / |
| Optional Accessories | 360 magnetic ironing tuyere apparatus, Noise silencer, Anion care |
---
Previous:
Electric Kettle XT-9S
Next:
Hair Dryer RM-DF15
---
Q1. How can I get your quotation sheet?
A.You can tell us some of your requirements by email, then we will reply you the quotation immediately.
Q2. What is your MOQ?
A.It depends on the model, cause some items has no MOQ requirement while other models is 500pcs, 1000pcs and 2000pcs respectively. Please feel free to contact us via info@aolga.hk to know more details.
Q3. What is the delivery time?
A. The delivery time is different for sample and bulk order. Usually, it will take 1 to 7 days for samples and 35 days for bulk order. But all in all, the accurate lead time should depend on the production season and order quantity.
Q4. Can you supply me samples?
A.Yes, of course! You can order one sample to check the quality.
Q5. Can I do some colors on the plastic parts, such as red, black, blue?
A: Yes, you can do colors on the plastic parts.
Q6. We'd like to print our logo on the appliances. Can you make it?
A. We provide OEM service which including logo printing, gift box design, carton design and instruction manual, but the MOQ requirement is different. Please contact us via email to get details.
Q7. How long is the warranty on your product?
A.2 years.We are very confident in our products, and we pack them very well, so usually you will receive your order in good condition.
Q8. What kind of certification have your products passed?
A. CE, CB, RoHS, etc. Certificates.
Get Detailed Prices
Write your message here and send it to us