Today, I'd like to show you around to let you know more about us. With offices in HK, Shenzhen and Shanghai, AOLGA has our factories and warehouses in Guangdong province. The first one we want to share is the hair dryer production line.
From this above photo, you could find the main three hair dryer lines which are particularly for producing the most popular two models RM-DF15 and RM-DF11. This pic was taken on the Saturday night, but you could still find some staff working there over time. Every time when I go to the factory and see such picture, I am so proud of being one of AOLGA team because I feel honored and happy to work with these reliable colleagues who take the products as the most important thing and work with strong responsibilities, not just for working. I believe that is why our customers can be so loyal and pleased to work with us cause we could do best.
(RM-DF15 waiting for being tested before packed)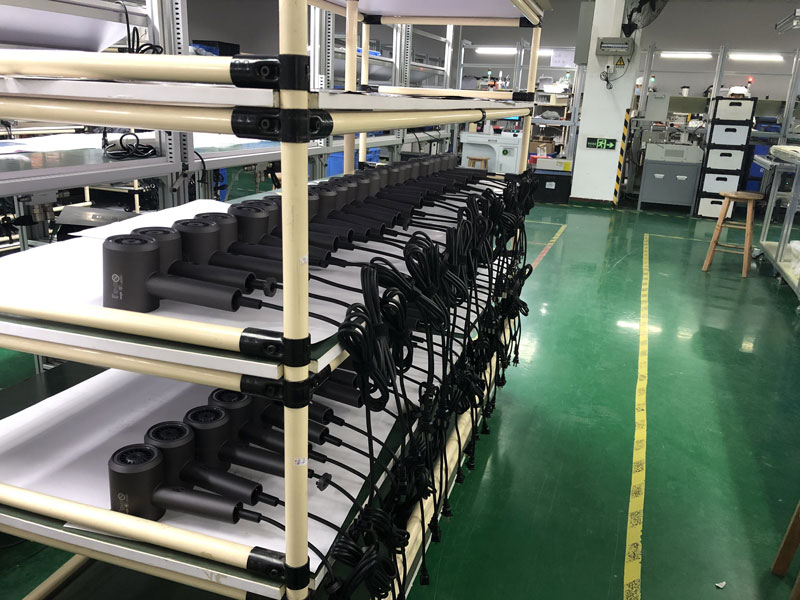 Here, I would also like to share some feedback from the clients who received our hair dryer products.
1.Client from Saudi Arabia:

2.Client from Portugal:

3.Client from Spain:

4.Client from Denmark:
……
Thank you for all of best supports and trust. We will forge ahead to achieve at a higher level due to the fact that "Profession makes Success".
---
Post time: Apr-30-2021