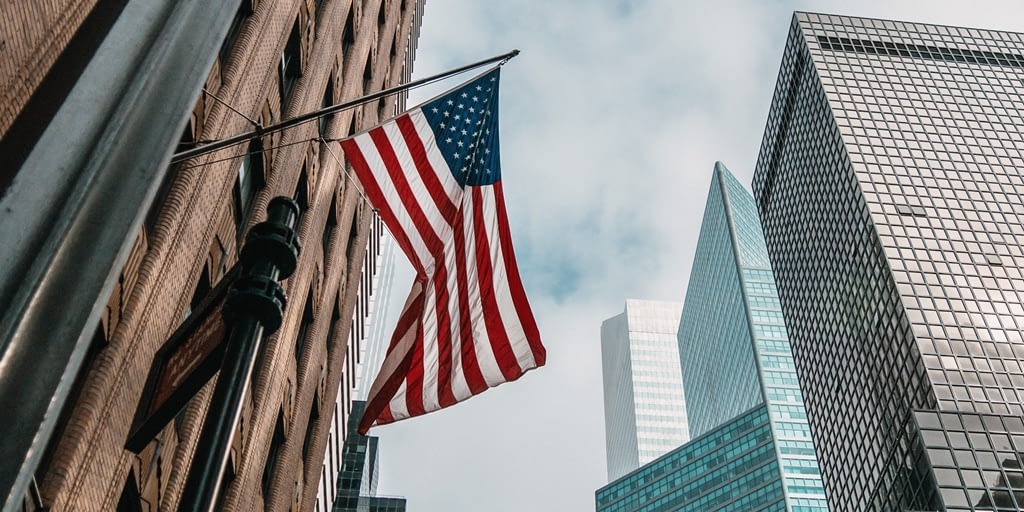 A total of 1,560 hotels with 304,257 rooms are currently in the pipeline across the US, according to our researchers. We take a closer look at the top five states.
California
California tops our rankings, with 247 hotel openings and 44,378 rooms planned in the years ahead. Investors seem to be keeping faith in the Golden State despite the recent Covid-induced exodus of several big tech companies.
LA is the most dynamic urban market with 52 projects and 11,184 rooms in the works. San Francisco follows with 24 new hotels and 4,481 rooms, while San Diego will get 14 additional properties with 2,850 keys.
In terms of projects to watch out for in California, we'd like to bypass the usual suspects in favour of one that's arguably gone under the radar till now, Hilton Garden Inn San Jose. Responding to the city's emergence as a global economic powerhouse, this welcoming new 150-key hotel will doubtless appeal to business travellers as well as tourists when it opens in Q3 2021.
Florida
The Sunshine State comes in second place overall, with 181 new hotels and 41,391 keys mooted. An ever-popular destination for business and leisure, Miami will see 38 properties with 9,903 rooms open their doors – not including the 13 projects with 2,375 rooms pencilled in for nearby Miami Beach. And Orlando will get 24 new hotels with 9,084 keys.
We'd particularly recommend keeping a close eye on Miami Wilds Family Lodge Hotel. This 200-room hotel will be part of the Miami Wilds theme park, which will boast a 20-acre waterpark and state-of-the-art retail facilities, when it opens in early 2021.
Texas
The so-called Lone Star State takes third place in our list courtesy of the fact that 125 hotels with 25,153 rooms will open here soon. A quarter of these properties (32) are targeting the five-star segment, while the rest (93) are aimed squarely at the four-star category.
Austin will see the most growth on a city-by-city basis, with 24 projects and 4,666 rooms in the pipeline. This could in part be due to the fact that many large corporations have moved their headquarters to Texas' state capital over the past year. Houston, the state's oil town, will get 14 additional properties and 3,319 rooms incidentally, while 12 hotels with 2,283 keys will land in Dallas.
Set right between Dallas and Fort Worth, the extended-stay Homewood Suites by Hilton Grand Prairie is well worth following. It'll form part of a dual-branded property alongside a Hilton Garden Inn, and offer 130 rooms as well as 10,000 sq ft of meeting space. There are also plans to create new restaurant and retail spaces adjacent to the hotel.
New York State
As the home of the Big Apple, we probably shouldn't be surprised that New York State has made it into the top five. No fewer than 118 hotels are planned across the state, adding 25,816 keys to its already impressive offering – well over half of these properties have been earmarked for New York City alone.
Among the many ongoing projects here, Aloft New York Chelsea North really stands out to us. Set to open in late 2022, this 531-room hotel will be housed in an eye-catching skyscraper; the façade will be made up of glass panels in a loosely staggered pattern, giving a very distinctive appearance, and a stylish outdoor terrace overlooking the Hudson River is among the impressive amenities being promised.
Georgia
Georgia takes fifth place in our rundown, with 78 upcoming launches and 14,569 rooms. The state capital Atlanta will see the most action with 44 openings and 9,452 keys, whereas Savannah will get seven hotels with 744 rooms, and Alpharetta will see five extra properties with 812 keys.
For a prime example of Georgia's burgeoning hotel development market, look no further than Bellyard, Atlanta, a Tribute Portfolio Hotel, which will open in May 2021. This chic newbuild in the Westside Provisions District, only steps away from the city's top bars and restaurants, will boast 161 guestrooms, many offering spectacular views across the soaring urban skyline.
by Juliana Hahn
Disclaimer : This news is purely for the information purpose and we advise readers to check on their own before taking any action. By providing information in this news, we do not provide any guarantee in any manner. We do not assume any liability to the readers, anyone referred in the news or anyone in any manner. If you have any issues with the information provided in this news please contact us and we would try to address your concern.
---
Post time: Apr-28-2021